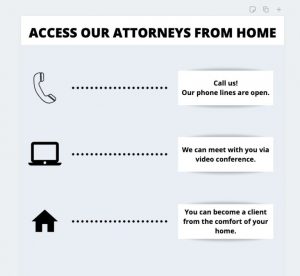 We all have a duty to keep ourselves, our families, our neighbors, and our communities safe right now. This means temporarily reshaping the way we live our lives to combat the novel coronavirus (COVID-19). At Cain Injury Law, we are taking this duty seriously and are practicing the "social distancing" guidelines recommended by health officials. To ensure you still have access to us, our lawyers are available to meet with you remotely so we can answer your legal questions and discuss your case.
How We Are Staying Safe During Lockdown
Across the nation, people are limiting in-person contact as much as possible to help slow the spread of the virus and allow our health care system to operate within its capacity. The U.S. Centers for Disease Control and Prevention continues to provide important guidance about what we all can do to protect ourselves and others from exposure. (Visit the CDC website for the most up-to-date information and recommendations.)
During this challenging time, our attorneys remain available to talk about your legal issues over the phone or via free video conferencing services such as:
GoToMeeting
Facetime
Zoom
Georgia's Emergency Judicial Order Extended
Georgia has extended its Emergency Judicial Order until August 11, 2020. You can find the official Order at
https://www.gasupreme.us/wp-content/uploads/2020/07/4th-SJEO-FINAL.pdf. Cain Injury Law continues to aggressively litigate our cases by holding virtual depositions, hearings, and meetings.
For our current clients, we will continue communicating with you via our Case Status App. We urge you to utilize your Case Status App to communicate with our office and to stay updated on your case.
Contact Us Today for Legal Help During The Pandemic
If you are ready to speak with a lawyer now, please contact us to schedule your free consultation. Our team can meet with you remotely and get started on your case immediately without having to talk in person.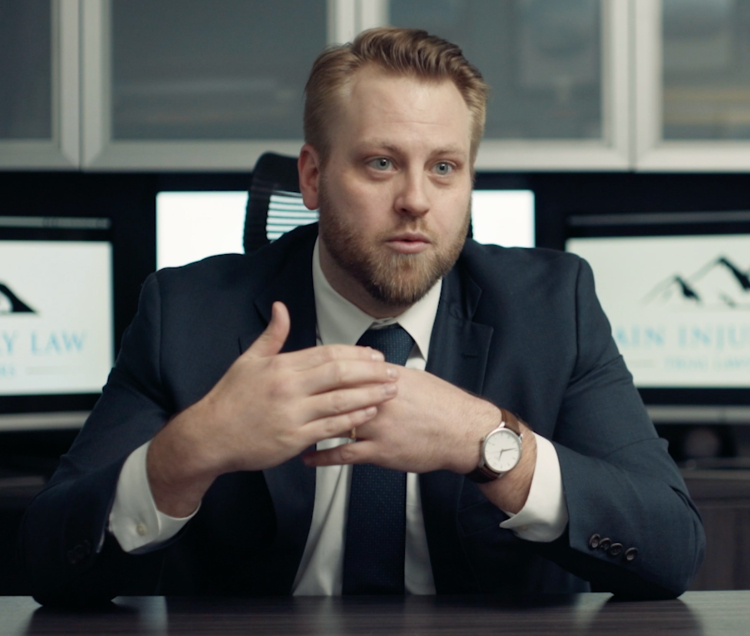 Clayton Cain approaches each case with a mindset similar to one that earned him recognition as a collegiate All-American, on the baseball field and in the classroom. with Preparation, Persistence, and Production.