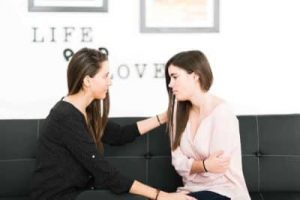 The death of a loved one is never easy for family members regardless of how the person died. When your loved one died as the result of negligent acts of another, your family is left with a financial loss that adds to the emotional stress and grief caused by the death. You might be able to file a wrongful death claim on behalf of your deceased family member. The first step is to talk to a Gwinnett County wrongful death lawyer to discuss the details of your family member's death. Here are a few essential facts you should keep in mind before filing.
What is Wrongful Death?
A wrongful death is one that happened because of someone's negligence. A wrongful death may occur immediately following an incident, or it could happen later. However, the death must be the result of the initial incident. For instance, the victim of an incident could suffer for days in the hospital before succumbing to injuries.
Some wrongful death cases are complicated, which applies in particular if the victim did something wrong that could have contributed to the death. These types of cases require help from a Gwinnett County wrongful death attorney. Your lawyer will review all aspects of the case to determine how to help you get the money you deserve.
Wrongful Death Damages in Gwinnett County, Georgia
A wrongful death lawyer will work to help you obtain the compensation your family deserves. Damages generally may include compensation for a number of items such as:
Medical expenses
Funeral and burial costs
Punitive damages
Punitive and other damages might be compensable in some instances if the responsible party committed a crime during the act that resulted in wrongful death. Some additional money might be provided for:
Pain and suffering that occurred prior to the person's death
Loss of future wages
Loss of relationship with a spouse, child or parent
Work and retirement benefits
Consult with an experienced Gwinnett County wrongful death lawyer to review your case. Every situation is different, so there may be additional damages and expenses that need to be covered in a lawsuit. You will need to prove that the death occurred because of negligence.
Who is allowed to file a wrongful death lawsuit?
Georgia law allows specific individuals to file wrongful death claims. Only the victim's spouse, children, parents or executor of the deceased person's estate may bring a lawsuit against a negligent party. If a spouse obtains compensation through a wrongful death lawsuit, the compensation must be shared with any living children unless there is a will in place. In cases where the children are minors, the money must be put in an account such as a trust fund that will become available when the child reaches the age of eighteen.
Only people who are allowed to file a lawsuit can do so. If a lawsuit is filed by a person who does not have legal standing the case will not be allowed to proceed. Talk to a Gwinnett County wrongful death lawyer to make sure you have the ability to file a claim.
Wrongful Death Claims in Georgia
The first step in making a wrongful death claim is to determine whether a negligent party is to blame. Negligence means that a person's actions or failure to act caused an injury or death to occur. For example, a shop owner knew that there was a leaky roof but did not fix it and did not clean the slippery floor could be considered negligent. He knew about the problem and was aware that it could result in serious injuries. His failure to act in this example is negligent.
Sometimes there are several factors that contribute to death, and the situation may not always be clear. A Gwinnett County wrongful death lawyer examines all of the evidence and details of the incident to help make sure that the responsible party is brought to justice. The sooner you speak with an attorney, the higher your chance is of producing the evidence needed. It will be harder to acquire evidence as time passes.
Many wrongful death claims are resolved through negotiation and settlement before they go to court. Your attorney aggressively works to protect your rights and obtain a favorable settlement. If a settlement is not reached, the matter will go to court where a judge or jury will make the final determination. Your lawyer provides you with the information needed to decide the best way to proceed in each particular case.
Contact a Georgia Wrongful Death Lawyer
Contact a local wrongful death lawyer to get answers to your questions and for a case review. Not all fatalities result in wrongful death claims; however, many times people fail to act quickly. In order to get the best results in the case, your attorney needs to begin working on it as soon as possible. Wrongful death cases can be lengthy, especially if they need to go to court. However, in some circumstances, the family deserves more compensation than what the insurance company initially offers.
Your lawyer will gather information about death including such things as how the death occurred and whether negligence was to blame. There may be witnesses to depose, surveillance video to review and medical reports to examine. These types of cases can be extremely complex. If the victim was partly responsible for the incident, the claim could be denied. Your lawyer reviews all of the evidence in the case to find out what the best course of action should be in your situation.
Nothing can be done to change the circumstances of your loved one's death. Yet you and your family should not have to suffer financially for the negligent actions of another. Long-term financial and emotional harm requires repayment. If your family suffered the loss of a loved one, you deserve compensation. Contact Cain Injury Law today to discuss the details of your case. We work hard to protect your rights and help you resolve your case as quickly as possible. We serve the areas of Snellville, Grayson, Dacula, Buford, Duluth, and Norcross.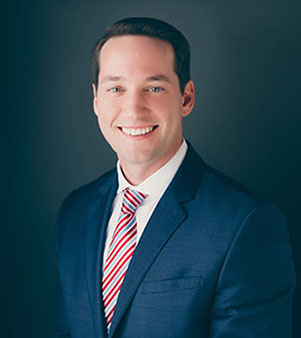 John is a zealous advocate for clients inside and outside of the courtroom. As a litigation and trial attorney, he devotes most of his practice to personal injury and wrongful death cases.