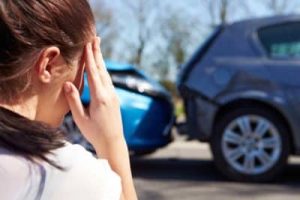 Car accidents are a leading cause of both morbidity and disability. A car accident is said to have occurred when a motor vehicle collides with another motor vehicle, a pedestrian, an animal, structure, building or road equipment.
Despite strict laws that govern speeding, drunk driving, distracted driving and overall driver negligence, car accidents continue to increase. New data from the National Safety Council shows that car accident fatalities have increased by a third from 2014 to 2016 in Georgia. This is the fifth highest increase in the country overall and is more than twice the national average. Motor vehicle fatalities have increased by 14% nationwide from 2014 to 2016. In fact, 2016 was the deadliest year for the US since 2007 with 40,200 motor vehicle deaths, 1500 of which were in Georgia alone. The National Safety Council highlights three top killers which include speed, alcohol, and distraction.
There could be other causes of car accidents which include physical impairment, sleep deprivation, old age, driver fatigue, road design, road congestion and mechanical fault. In short, car accidents happen on a daily basis and can result in significant damage to the victims.
There are different classifications of car accidents based on mechanism. Accidents can either be head-on, a side impact accident, a rollover or rear-end accident.
How Can I Receive Compensation for My Georgia Car Accident?
If a claim is filed, the degree of compensation for the injured party will be dependent on the extent of damages. In a large number of cases, it is the driver's negligence that caused the accident. In Georgia, when you claim compensation in a car accident, you have to establish negligence and fault. The level of compensation will be based on the type of evidence and proof that is available at the time.
If you have been involved in a car accident and if you believe that it was the fault of the other driver, you can file for damages. Most car accidents do involve damage to the other party. This damage could include bodily injury and/or property damage. If driver negligence is established, the driver will be held liable for damages. Often these damages can be quite significant. Many times, the amount can easily surpass the average annual income of most people. That is why all drivers on the road are required to carry liability insurance.
Your response in the event of a car accident is dependent on the level of damage. If it is a minor accident, drivers can often get away with a simple citation. But if there are serious injuries and/or damage, drivers can be held financially liable and can also be heavily penalized. The driver's license can also get suspended or revoked depending on the circumstances.
If you are a victim, you should know that you are entitled to compensation. If it is an open and shut case and if the other driver is clearly responsible for the accident, the insurance company of the at-fault driver will be the one held liable. However, most of the time, things are not so simple. Even if the at-fault driver has insurance coverage (which is required by law), that driver's insurance company may still try to challenge your claim in order to reduce the payout. This is very common and dealing with insurance companies is a major problem that most plaintiffs have to bear. In any case, the law allows you to file for damages no matter what the other party says or does. You can initiate a formal process through the civil court where you can seek compensation from the party who is at fault. When you file such a lawsuit, you can claim that you have suffered damages in the form of physical injury and medical bills and/or property damage, whatever the case may be.
Should I Accept a Settlement for My Georgia Car Accident?
Many times, car accident cases are settled outside the courtroom. The insurance company may offer you a settlement, but you should be very careful before accepting the first offer they make. Consulting a Gwinnett car accident lawyer might be a good idea so that you can be sure you are making the right decision and that the compensation being offered to you is line with the damages that you could potentially seek as per the law. Remember, the insurance company is not your friend. Their goal is to minimize their financial loss, so the last thing that they are worried about is fulfilling your rights. You need to ensure you have legal counsel that can speak up on your behalf.
Georgia is an at-fault state. This means that if you are involved in a car accident, you simply cannot claim that the other driver was at fault and that you deserve this much compensation. You actually have to prove such a claim. The other driver also has the right to contest your claim. In their defense, they can deny responsibility, or they can state that you were also somewhat responsible for the accident. In any case, the evidence will be considered before any compensation is approved. If you are also found to be at fault, then the level of compensation will be determined as per the degree of fault. If you were 20% at fault and the other driver was 80% at fault, your compensation amount will be reduced by 20%.
Consult with a Georgia Car Accident Attorney Today
If you have been involved in a car accident in Gwinnett County, contact us at Cain Injury Law. Our Gwinnett County car accident lawyer serving Snellville, Grayson, Dacula, Buford, Duluth, and Norcross has dealt with numerous claims related to car accidents. Our lawyers ensure that our clients get the compensation that is in line with the damages that they have incurred. Our goal is to provide you the necessary legal help and also to offer you support so that you can deal with the challenges of dealing with and recovering from a car accident. Seeking legal counsel is a smart decision if you have been in a car accident and want to be compensated for damages that you have incurred.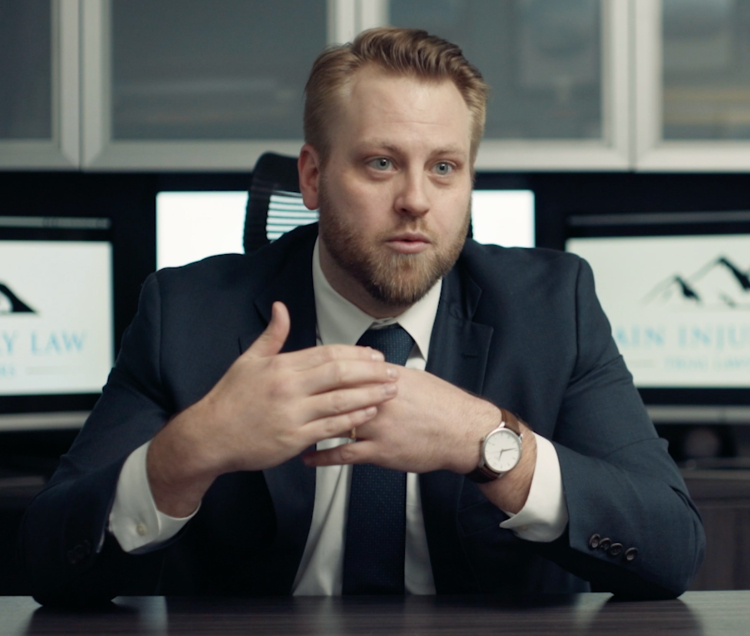 Clayton Cain approaches each case with a mindset similar to one that earned him recognition as a collegiate All-American, on the baseball field and in the classroom. with Preparation, Persistence, and Production.