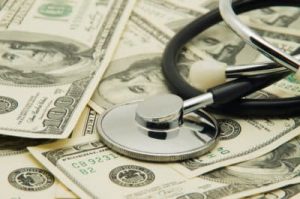 The legal team at Cain Injury Law understands how difficult it can be to bring on a medical malpractice case against a healthcare professional or hospital in the state of Georgia. The laws surrounding medical malpractice can be tough to understand and medical malpractice claims can come in a variety of different forms. For this reason, injured individuals should not attempt to represent themselves and should acquire proper legal counsel to help them with their claim. Our Georgia medical malpractice attorneys have the experience and resources needed to handle complicated medical malpractice cases.
How Common Are Medical Malpractice Claims?
A few years back, the New York Times stated that medical errors caused an estimated 200,000 deaths per year within the United States. However, death as a result of medical errors is only one of the possible outcomes. Many individuals who are victims of medical mistakes suffer injuries that require additional medical care and often times involve extreme pain. Other mistakes can include patients being improperly diagnosed. In turn, these patients receive the incorrect treatments or get deprived of the proper treatment needed.
Any medical error can have very serious consequences that sometimes can be lifelong or life taking. If you have received medical treatment and errors were made, you should contact a skilled medical malpractice lawyer as soon as possible.
Different Types of Georgia Medical Malpractice Claims
Medical malpractice errors can come in a variety of different forms. Common examples of issues that lead to medical negligence claims in the state of Georgia include:
Misdiagnosis
Surgical Errors
Improper Procedures
Delayed Diagnosis
Medication Errors
Birth Injuries
Unnecessary Surgery
Radiological Errors
Anesthesia Errors
Laboratory Errors
The consequences for these and other examples of medical malpractice will vary and depend upon the specific situation at hand. For example, misdiagnosis or a delayed diagnosis can be crucial when a patient has an illness that needs to be treated immediately. Someone with cancer that receives early treatment could have a 90 percent cure rate while another patient who received a late diagnosis may have as little as a 10 percent chance of survival.
Filing a Georgia Medical Malpractice Lawsuit
Under Georgia state laws, when a healthcare provider makes a severe error that leads to additional pain and suffering or medical expenses for their patients, then the patient should not be held responsible for footing that bill. Patients who have suffered injuries have the right to file a medical malpractice lawsuit against any healthcare provider who has done them harm.
Healthcare providers that can be sued for medical negligence include doctors, hospitals, nurses, midwives, nurse practitioners, surgeons, pharmacists, dentists, and chiropractors. These and other healthcare professionals have an important "duty of care" toward their patients. This means that they are expected to provide proper care to their patients that is up to standards reasonable within their medical field and practice area. If the care one receives is substandard or poor, then the healthcare professional can be held legally liable for their actions.
How to Prove Liability for a Georgia Medical Malpractice Claim
In order to sue a healthcare professional, patients will need to prove four different things:
The healthcare provider owed them a reasonable duty of care
The healthcare provider breached that duty of care.
The breach of that duty of care was the direct cause of the harm done to the patient.
The harm done led to compensable damages for the victim.
In other words, this means that through malice, negligence, or ignorance, the patient's healthcare provider provided substandard care which resulted in direct harm to their patient. The reason why these types of medical malpractice cases are partially dependent on a reasonable standard of care is because not all doctors have access the the same tools and technology as others in their same field. For example, a rural family doctor confronted with a serious medical injury that requires immediate emergency care cannot be expected to deal with the injury in the same manner as that of a doctor operating in a state-of-the-art medical facility. This just means that in situations like this, the rural doctor cannot be penalized for choosing to serve a community that is in dire need of improve medical tools or facilities.
These steps to prove medical malpractice may sound simple, but the laws and jurisdictions surrounding medical malpractice can be very difficult to understand. This is why It is important that you retain the legal services of an experienced Georgia medical malpractice attorney. A competent personal injury lawyer will be able to evaluate your specific situation and discuss the likelihood of recovery for your claim.
A Georgia Medical Malpractice Lawyer Can Help With Your Medical Negligence Claims
If you have been hurt or seriously injured due to medical negligence, it is important to consult with a qualified medical malpractice attorney about your specific situation. Filing a medical malpractice claim can be a complex legal process that injured patients should not try to handle on their own.
At Cain Injury Law, we help our clients with all aspects of their medical malpractice cases. From the case evaluation, to collecting evidence and witness statements, our lawyers are by your side each and every step of the way. We will be able to calculate damages, assess who is to be sued, line up expert witnesses, and negotiate settlements on your behalf. In addition to providing our clients with exceptional legal services, we take pride in taking a personalized approach to each and every case we take on.
If you believe that you have a legitimate claim for medical malpractice, our Georgia legal team can help you. The Georgia medical malpractice attorneys at Cain Injury Law have the experience, skills, and legal resources to help you gain the compensation you deserve. Call our law office today for a free consultation and to discuss your medical malpractice situation. Our attorneys will always give you honest feedback and we look forward to helping you in your time of need.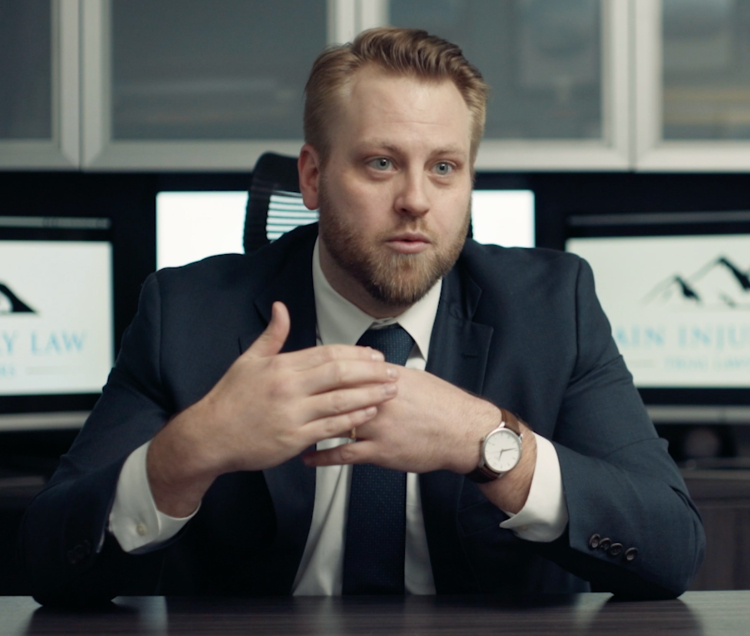 Clayton Cain approaches each case with a mindset similar to one that earned him recognition as a collegiate All-American, on the baseball field and in the classroom. with Preparation, Persistence, and Production.