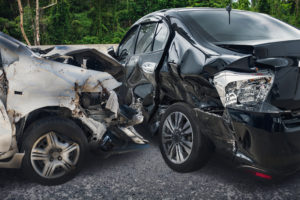 Car accidents can easily cost tens of thousands of dollars in medical bills, a significant loss in wages if you're forced to miss work to recover from your injuries, costly repairs or replacement of your damaged vehicle, and other losses. 
For many victims, the costs of being hurt in an accident that was not your fault could be financially devastating. If you don't protect yourself, it may be difficult to recover the compensation you need to make up for what you lost in the accident.
Hiring an experienced, and skilled car accident lawyer is crucial after an injury accident. Without help from an attorney, you may find it difficult to prove the other driver was at fault, or you may not get the full and fair compensation to which you may be entitled. 
To learn more about how to maximize your Lawrenceville car accident claim, call Cain Injury Law today or visit our contact page.
Types of Compensation You May Claim After a Car Accident
There are multiple categories of compensation, also referred to as damages, you could recover after a crash, including:
Medical bills

– This includes the cost of any hospitalization stays, surgeries or other procedures, doctor's visits, prescription medication, physical therapy, and related costs.

Lost wages

– You may be forced to miss a long period of work as you heal from your injuries. A car accident claim can help you recover the wages from the time you missed.

Modifications to your home

– If your mobility has been affected or you have other disabilities, you may need renovations to your home to make it so you can get around easily and live comfortably.

Lost future earning capacity

– Some injuries and disabilities from a car accident can linger for a long time, sometimes indefinitely. That can impact your ability to work in the future. An accident claim can help you recover compensation to make up for your reduced future earning capacity.

The cost of future medical care

– You may need ongoing treatment after the car accident. The estimated cost of that future care could be recouped in a car accident claim.

Physical pain and suffering

– Even with pain medication, the effects of a major car accident injury can be painful even months or years after the accident happened. This can greatly diminish your quality of life and make it hard to do things you used to enjoy, and you can be compensated for your pain.

Mental anguish

– Accident victims may experience PTSD, flashbacks, and other mental scars can that last for years afterward. This is another way in which a car accident can diminish your quality of life, and you deserve compensation for what happened.

Lost financial or emotional support from a family member

– If you were not the only person in the car when the accident occurred, a spouse, parent, or sibling may have also sustained injuries. If they were hurt or died in the crash and you longer have them for emotional or financial support, you can pursue compensation from the at-fault driver.
How to Prove Pain and Suffering After a Lawrenceville Car Accident
Unlike lost wages or medical bills, it's difficult to put a specific dollar amount on the physical pain you experience after an accident. Therefore, it can be hard to show how much pain you're in and how you should be compensated for what you're going through.
One way to demonstrate the pain you're in after an accident is to document it with a daily journal. You can assign a value from 1-10 for each day, track how the pain level changes from day to day and week to week, and note how the pain impacts your ability to perform and enjoy daily activities. Doing this makes your pain more concrete and can help when you're seeking compensation.
Tips to Increase Case Value After a Car Accident in Lawrenceville
To increase your case value after an accident, remember the following:
Call 911 as soon as possible.

You and others involved may need emergency care, and you'll want the accident investigation report for any claim you might want to make.

Document as much of the accident scene as possible.

Take pictures of the damage to your car and any other vehicles from as many angles as you can, and take pictures of the surrounding area as well.

Get contact information from all other drivers and any witnesses

who might have seen what happened.

Seek immediate medical treatment

as quickly as possible, and make sure to ask your doctor to treat all injuries and symptoms.

Request a copy of the accident report

once law enforcement has completed their investigation.

Hire an experienced car accident attorney.
What to Avoid to Help Ensure Maximum Case Value in Lawrenceville
Just as there are positive steps you can take to maximize your claim value after an accident, there are certain things to avoid. They include:
Talking to the other driver's insurer

before speaking with an attorney. Never speak to the other driver's insurer except through an attorney, as they may try to use any statement you give them against you.

Delaying medical treatment.

Medical care can be expensive, but delaying treatment makes it look like your injuries aren't serious.

Making posts about the accident on social media

. Insurance companies and their lawyers can find your social media posts, no matter what your privacy settings are. Don't give them anything to use that might hurt your claim.
How Can Cain Injury Law Help Me Maximize My Car Accident Claim?
An experienced car accident attorney can help you gather evidence, file paperwork, find the right doctors, handle any communication with the other driver and their insurer, and negotiate a settlement that accurately reflects the full extent of your losses. 
Without qualified legal assistance, you're much less likely to succeed with your claim or you may not get as much compensation as you're entitled to. Learn more by calling Cain Injury Law or by filling out a contact form today.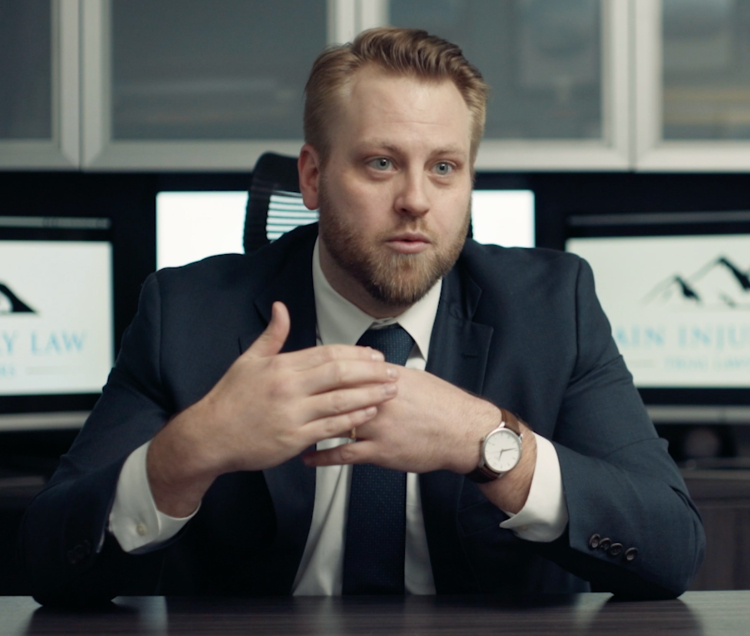 Clayton Cain approaches each case with a mindset similar to one that earned him recognition as a collegiate All-American, on the baseball field and in the classroom. with Preparation, Persistence, and Production.