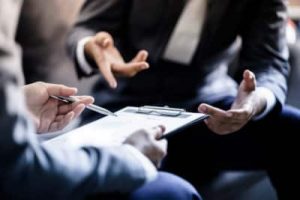 In Gwinnett County, GA, pedestrian laws protect pedestrians from collisions with motor vehicles. While the law requires that pedestrians take all precautionary measures to avoid such collisions, it also requires drivers to demonstrate a basic sense of responsibility to ensure that pedestrians stay safe.
What Rules Should Gwinnett County Pedestrians Follow?
Gwinnett County laws encourage pedestrians to remain on sidewalks whenever possible. In case there is no sidewalk, pedestrians should walk on the shoulder of the road. If there is no shoulder, pedestrians are advised to walk as close to the outside edge of the road as possible. It is also in the pedestrian's interest not to run or walk carelessly, especially when there is approaching traffic.
Pedestrians are required to yield the right of way to cars when they are on the road. While some may feel this is an unfair law which gives drivers more rights, the fact is that this rule increases the safety of pedestrians. You have to understand that in order to prevent any unnecessary accidents, both pedestrians and drivers have to act responsibly.
That is also why pedestrians should also closely follow crosswalk laws. Whenever you want to cross a street, you should wait until you reach a crosswalk or an intersection. This makes it easy for the driver to see you. All intersections have pedestrian signals which clearly indicate when it is safe to walk and when pedestrians should stop and not cross the street. In case there is no such pedestrian signal, you should use traffic lights to determine when it would be safe to cross.
As far as crosswalks are concerned, drivers are required to stop for pedestrians, and they are required to stay immobile until the pedestrian has completely crossed the road. Drivers are also required to yield to pedestrians before they take a right or left turn. This rule applies even if the signal for the driver is green. Many times drivers begin to turn while a pedestrian is in the crosswalk, which tends to rush pedestrians and can often prove risky. As per the law, drivers should stay stopped until the pedestrian has crossed and should not block any crosswalk. Other drivers are also not allowed to pass this vehicle that is allowing a pedestrian to cross.
While there is no doubt that drivers should be held accountable for their actions in case of a pedestrian accident, it is also important that pedestrians follow some basic safety tips to prevent such accidents from happening. As a pedestrian, you should always obey pedestrian signals. If you are walking at night, avoid wearing dark clothes but instead choose bright, reflective clothing so that the driver can easily see you. The goal is to ensure that you are in sight of the driver. Even if you can see a vehicle, this does not mean that the driver in the vehicle can see you, too. In Gwinnett County, GA, a large number of pedestrian accidents take place at night. It is always better to exercise caution than to risk an injury while walking at night.
What Should Georgia Pedestrians Do in Case of an Accident?
If you were hit by a motor vehicle and suffered an injury, you should consult a pedestrian accident lawyer immediately. In a significant number of pedestrian accident cases, it is the driver's negligence that caused the accident. This could include speeding, aggressive driving, distracted driving, driving under the influence of alcohol or drugs, failing to yield to a pedestrian, pulling out or backing up without paying attention, drifting onto the shoulder and similar reckless behavior. There are also instances when the driver simply hits the pedestrian and then does not bother to stop.
In Georgia, compensation for the pedestrian is determined based on fault. If the driver is at fault, the pedestrian has the right to be compensated. If the driver claims that the pedestrian was partly to blame, Georgia will use the comparative negligence law to determine each party's level of fault. Compensation will thus be determined accordingly. Whatever the circumstances, the fact is that drivers are required to act responsibly. If a pedestrian is hit because the driver was reckless and careless, the pedestrian has the right to seek compensation. Pedestrian accidents can often result in serious injuries which can have a traumatic impact on the victim. They have to incur medical expenses and may also lose wages if the accident renders them unable to go back to work during the recovery period. In worst case scenarios, victims can suffer permanent physical damage or even death.
Consult with a Georgia Personal Injury Attorney to Discuss Your Pedestrian Accident
If you are a pedestrian and you were hit by a car, you can file for damages. Contact one of the lawyers at Cain Injury Law to determine the validity of your claim. Our legal team has been serving clients for many years. We believe that all pedestrians have a right to a strong defense. Whenever there is an accident involving a pedestrian and a driver, pedestrians often get the short end of the deal. We want to ensure that does not happen to you. If the driver was at fault and if you have suffered injuries due to the negligence of this driver, we can assure you that we will defend your rights and we will get you the compensation you deserve. The driver may try to put the blame on you, but if there is evidence to the contrary, we will use it in your defense.
Contact us today at 678-377-2246, and one of our lawyers will be happy to listen to the specifics of your case and outline a course of action that will enable you to deal with the consequences of such an accident. We realize you may have medical bills to pay; we also understand that you have to deal with the stress and trauma of such an injury. We are here to help you deal with the legal challenges and to ensure you get the help you need.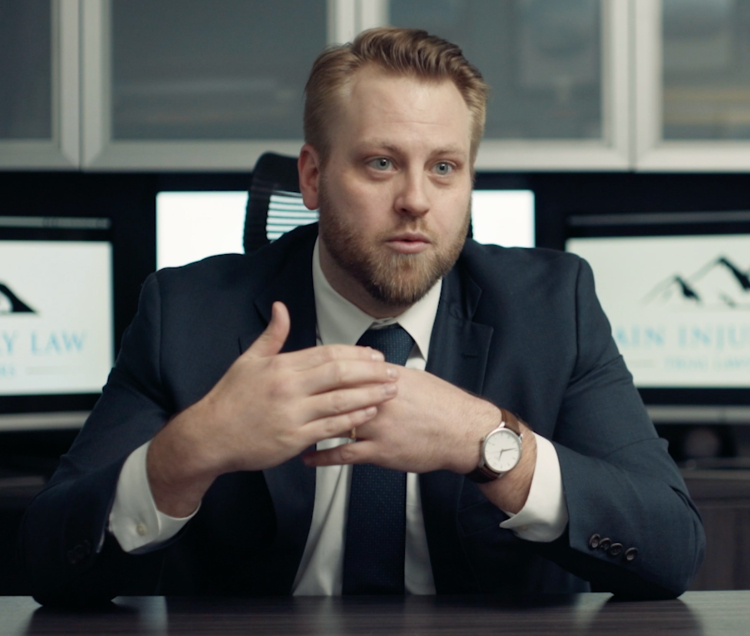 Clayton Cain approaches each case with a mindset similar to one that earned him recognition as a collegiate All-American, on the baseball field and in the classroom. with Preparation, Persistence, and Production.