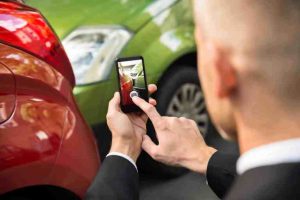 Involved in a car accident in Lawrenceville or nearby Atlanta? As you may already know, your priorities should be to:
Stop at the scene, assist the injured, and exchange contact information.
Report the accident and wait for the police to arrive at the scene
Hire a Lawrenceville car accident lawyer and seek compensation for your losses.
Upon arriving at the scene, the police officers will investigate the accident and file a report. The report will provide all the information about the accident. It will show how it occurred, who was involved and at fault, and what damage it caused. It is among the first documents a Lawrenceville or Atlanta auto accident lawyer asks for. This makes it very important for anyone trying to obtain compensation after an accident.
Why is the Accident Report So Important for an Atlanta or Lawrenceville Car Accident Lawyer?
Under Georgia law, car accident victims are entitled to compensation. The compensation can cover all the property damage and injuries they incurred. Obtaining it requires filing a car accident claim. The claimant needs to prove:
How the accident occurred
Who was at fault for it (violated the law intentionally or acted negligently)
What damage and injuries they incurred as a result of the accident
What further losses the damage and injuries caused
Most of this information is readily available in the police report. That is why the document becomes fundamental to the parties involved in the accident. Moreover, since it is the result of third-party investigations, it represents important evidence.
Let's say you were severely injured in an accident. All you remember is the color of the car that rear-ended you. An ambulance took you to the hospital before you had a chance to find out more. Obtaining compensation under these circumstances would be impossible.
However, even from your hospital bed, you can request the police accident report. It recounts how the accident occurred and may help you remember and it gives driver names and car registration numbers. It also mentions the cause of the accident and any witnesses present.
Also, it could mention that the other driver was drunk or speeding. This would be enough to prove their liability and hold them or their insurer responsible. Even if it were not, the report would still represent a great starting point. From the information in it, your Atlanta car accident attorney can perform their own investigation.
Without the police accident report, you may not even be able to claim compensation. Most insurers in Georgia require it from their claimants. The good news is that obtaining it is quite easy.
How to Obtain the Police Report after a Georgia Car Accident
Under Georgia laws, all accidents resulting in injuries or damage over $500 need reporting. All drivers involved in accidents have the obligation to report the event by calling 911. In most cases, a police officer will come to the scene to investigate. The police report will then be available for all drivers to claim at the local police station or online.
If the police do not investigate, drivers have the option of filling in their own accident reports. This last type of report is not admissible as evidence in court. However, it helps drivers focus on accident details and avoid forgetting important facts. It also helps the Lawrenceville car accident lawyer assess the case.
Georgia car accident victims can request and submit police accident reports online. The Georgia Department of Transportation manages reports. They make them available through the Buycrash system. If involved in a car accident, obtaining the accident report should be your priority. With it, you can then consult an Atlanta or Lawrenceville car accident lawyer. Another option is to hire a lawyer from the beginning and let them request the report.
Get in Touch with a Lawrenceville or Atlanta Auto Accident Lawyer Now!
If you were involved in a car accident, you should seek legal help immediately. A consultation with an Atlanta or Lawrenceville car accident lawyer can help you figure out where you stand. At Cain Injury Law, we provide free preliminary consultations to all car accident victims.
You can schedule one online or by calling (678) 377-2246. If you have already obtained the police report, bring it with you. If you do not have it, we can obtain it for you. Our car accident lawyer will review your case, explain your options, and help you make the best decisions. If you decide to hire us, we will take over all the hassles.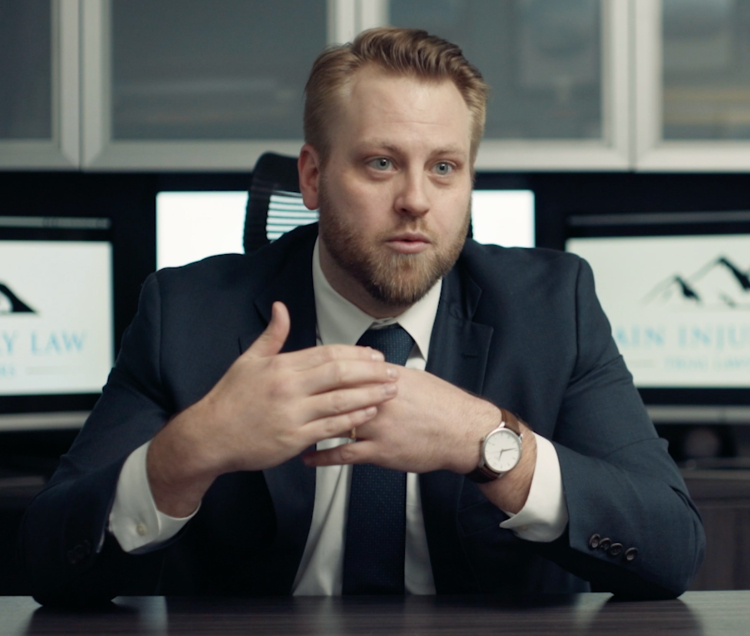 Clayton Cain approaches each case with a mindset similar to one that earned him recognition as a collegiate All-American, on the baseball field and in the classroom. with Preparation, Persistence, and Production.