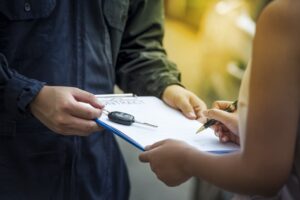 When you're on a vacation, business trip, or personal visit to another city, a rental car accident can feel like a nightmare, especially if you're injured in the crash. In this post, Cain Injury Law discusses what to expect and what you should do after a rental car accident to keep yourself safe and protect your rights.
Steps to Take After a Crash While Driving a Rental
The steps you should take after a rental car accident are essentially the same as the steps you would take after an accident involving your own vehicle. You can protect your legal rights and establish a strong foundation for your accident claim by:
Seeking prompt medical attention even if you don't feel hurt at first
Following all of your doctor's treatment recommendations and attending all recommended medical appointments
Documenting your daily pain levels and physical limitations in a notebook or journal
Gathering as much evidence as possible from the accident scene, including photos of the crash site and details the other driver's contact and insurance details
Talking to any available eyewitnesses to ask for statements and record their contact information
Contacting a trusted car accident attorney for professional legal advice
Contacting your insurance provider to report the accident, or allowing your attorney to communicate with them on your behalf
Contacting the rental car company to report the accident, either personally or through your lawyer
Whose Insurance Covers the Rental Car After an Accident?
The short answer is, it depends. If another driver was at fault for the accident, their insurance provider would likely be responsible. However, you may still need to pay a deductible to the rental company and then wait for your insurance company to seek reimbursement on your behalf.
If you were at fault for the accident, you will likely need to rely on one or more of the following to cover the cost of any damages:
Your insurance provider – All Georgia drivers must carry minimum amounts of liability insurance, which covers rental cars in most circumstances. If you carry collision insurance, this often covers rental car damage, too.
Rental car insurance coverage – If you elected to pay for it, rental car liability insurance can cover rental car accident losses. Signing a loss damage waiver (LDW) or collision damage waiver (CDW) can also absolve you of the responsibility of paying for damage to the rental car.
Your credit card company – Some credit cards offer rental car coverage as a membership perk. However, sometimes you must waive rental insurance to be eligible for this coverage.
What If Someone Else Was Driving the Rental Car?
If an authorized user was driving your rental car when the accident occurred, your insurance coverage options will likely look about the same as they would have if you had been driving. However, if the accident occurred when an unauthorized user was driving, you will likely be responsible for the damage yourself and will not be able to rely on most types of insurance.
Talk to Our Car Accident Lawyers for Help Today
A rental car accident can feel disorienting and overwhelming, but you can take active steps to protect your legal rights and limit your liability. Contact us online or call Cain Injury Law today to learn more about how we can help in a free initial case review.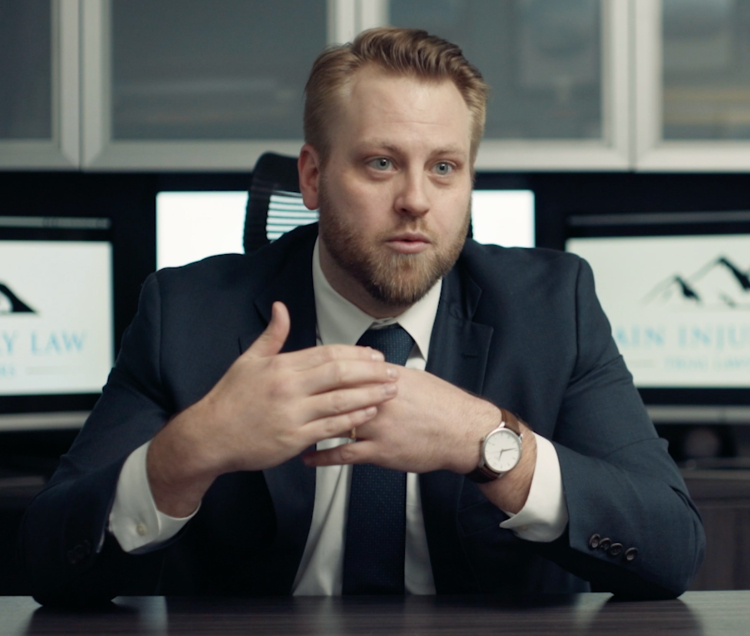 Clayton Cain approaches each case with a mindset similar to one that earned him recognition as a collegiate All-American, on the baseball field and in the classroom. with Preparation, Persistence, and Production.