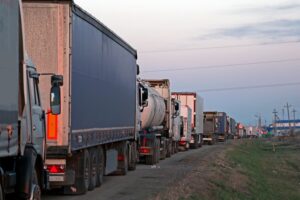 Atlanta is a central transportation hub – a convergence point for planes, trains, and large commercial trucks. If you live in Atlanta or have traveled through recently, you are probably aware of the city's congestion issues, often caused by trucking bottlenecks. Atlanta is home to nine of the country's 100 most prominent trucking bottlenecks, according to the Atlanta Journal-Constitution.
Where Are Georgia's Main Bottlenecks
Some of the main trucking bottlenecks in Georgia are:
 I-285 at I-85 North (ranked 4th-worst in the nation)
 I-20 at I-285 West (ranked 5th-worst in the nation)
 I-75 at I-285 North (ranked 14-worst in the nation)
 I-285 at SR 400 (ranked 18-worst in the nation)
 I-20 at I-285 East (ranked 21-worst in the nation)
The intersection of I-85 and I-285 is known as "Spaghetti Junction." Although it is now the fourth worst trucking bottleneck in the country, it used to be the worst in the nation, according to the Atlanta Journal-Constitution. The average truck speed at the junction was just 30 miles per hour.
The juncture of I-20 and I-285 west, ranked fifth overall in the country, has also nearly returned to pre-pandemic levels of congestion, according to the American Transportation Research Institute. Rush hour traffic there moves just 2.4 percent faster than in 2019. Both junctions are expected to be overhauled within the next decade, with the ultimate goal of adding express lanes to ease congestion.
Main Causes of Traffic Congestion
The primary causes of traffic congestion in the Atlanta area and beyond include:
Poorly functioning traffic signal
Traffic incidents
Work zones
Bad weather
Special events
Bottlenecks, or limited road capacity
According to the Federal Highway Administration (FHA), the United States is in the early days of a national freight transportation crisis. The increased demand for goods transported using freight vehicles, coupled with the lack of highway expansion to accommodate the increased demand, has resulted in severe trucking bottlenecks, usually at interchanges on major freeways.
How Traffic Bottlenecks Can Lead to Truck Crashes
While vehicles often move more slowly in congested areas, truck drivers can get distracted by electronic devices, or they may follow other motorists too closely, a practice known as tailgating. Abrupt stops and erratic lane changes can also contribute to crashes.
The increase in traffic bottlenecks, paired with driver negligence, leads to many truck accidents in congested areas. To avoid this, truck drivers should remain vigilant when they encounter bottlenecks, follow other vehicles at a safe distance, and plan routes better to avoid congested areas.
Driver negligence often contributes to truck crashes in the greater Atlanta area. If a negligent truck driver hurt you, you have a legal right to file a personal injury claim.
Speak to a Georgia Truck Accident Lawyer Today
Did you suffer injuries in a trucking accident in Georgia? If so, the Georgia truck accident attorneys at Cain Injury Law have the resources to help you pursue the settlement you need to get your life back on track. Reach out today for a free case evaluation.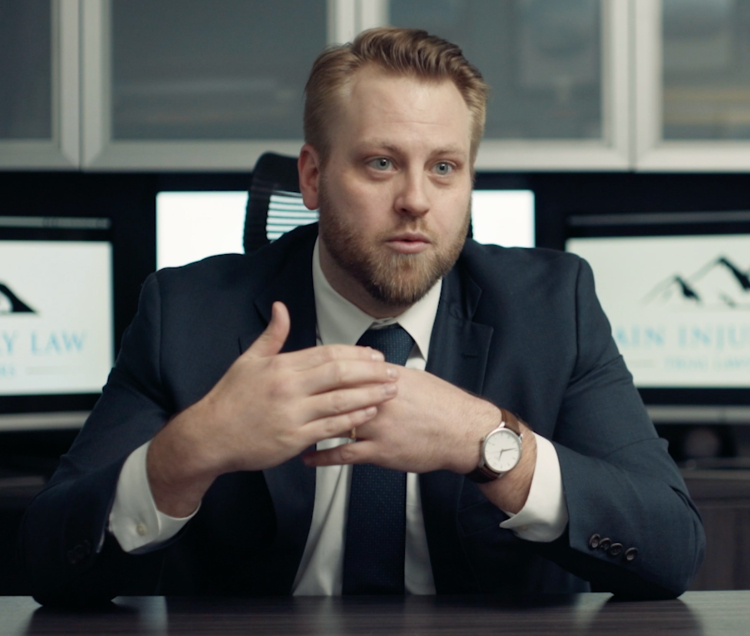 Clayton Cain approaches each case with a mindset similar to one that earned him recognition as a collegiate All-American, on the baseball field and in the classroom. with Preparation, Persistence, and Production.