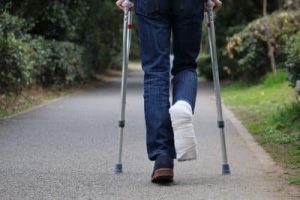 Some of the most common causes of bicycle accidents include:
Turn Accidents – Often drivers turn left in front of an oncoming bicyclist. This type of accident is generally called a left cross. Similarly, a motor vehicle can turn right in front of a bicyclist's right hook. In both cases, there is a risk of collision with a bicyclist.
Distracted Driving – Our roads are inundated with distracted drivers. Texting, talking or even checking emails is a common cause of distraction for drivers. When a driver is distracted, the chances of a collision with a bicyclist tend to increase. Either the driver will fail to see the cyclist or may be unable to act swiftly if a cyclist appears suddenly.
Drunk Driving – This is another common cause of bicycle accidents. Drivers who are under the influence of alcohol or drugs are more likely to make a mistake. They may miss seeing the cyclist altogether or may fail to determine the cyclist's speed or distance which could cause an accident.
Dooring Accidents – These types of bicycle accidents occur when occupants of a motor vehicle open the door without accounting for the fact that there could be an oncoming cyclist. In such cases, cyclists can collide with the door, lose control and sustain injuries.
Defective Cycle – There are situations when the collision may involve a motor vehicle and a bicyclist, but the cause of the accident may not be the vehicle but a defective bicycle. If there is some mechanical fault with the cycle, the cyclist may lose control or may fail to apply pressure to the brakes when required, which can also result in injuries.
Failing to Yield – Bicycle accidents can often occur when motor vehicle drivers fail to yield at intersections. This is a total disregard of the rights of bicyclists and can often lead to a collision between the vehicle and the bicycle.
Road hazards – Bicycle accidents can also result from poorly maintained roads and/or sidewalks. If there are repairs and construction or if there is debris, this could also result in bicycle accidents.
Dooring – The State of Georgia has a dooring law which requires every driver to exercise caution when they open their door. They are also required to keep the door open for as little time as possible to avoid any unnecessary incident. This law is designed to prevent the chances of dooring collisions with cyclists. However, if the driver or the passenger of a car opened the door carelessly and injured a cyclist, they can be held liable for damages. If poorly maintained roads and/or sideways is the cause of the accident, the responsible government entity can be liable if you can prove negligence on their part.
What Should I Do If I Am in a Bicycle Accident in Georgia?
Bicycle accidents can often result in serious injury to the victim. There may even be cases where the victims have to deal with ongoing disability. If you have been involved in a bicycling accident, you should consult an accident lawyer immediately. In Georgia, the law determines compensation by basis of assigned fault. If the driver is at fault, that driver's insurance company will cover any damages that you incur. However, you will need to prove the driver's fault. A police report can really help your case in such a situation.
If you have been involved in a bicycle accident in Gwinnett County, you have to keep in mind that Georgia follows a fault system. This means that whoever is at fault will be deemed liable to pay for any damages. However, if there was more than one party who is considered to be at fault, then the comparative negligence rule will kick in. As per this rule, each party will be held liable for damages depending on their degree of fault.
All drivers in Georgia are required to carry auto insurance which covers accidents that result in bodily injury and property damage to another party. However, insurance companies are not likely to hand over compensation without putting up a fight. Therefore, it is important to keep these things in mind:
Liability: The plaintiff has to show that the other party was at fault. For example, if a driver ran a stop sign and collided with a bicyclist, the driver is at fault and will be held liable. However, you have to prove the negligence of the driver in order to make such a claim.
Insurance Company/Defendant: If the driver claims that the accident was not entirely their fault and that the cyclist was also partly to blame, the comparative negligence rule will be used to determine the degree of fault. Keep in mind that you can still receive compensation as long as you were less than 50% responsible for the accident.
Claim: The plaintiff can seek compensation for medical bills, prescription medicines, and lost wages. Once again, the amount of compensation will depend on proving negligence as well as proving that you were less than 50% at fault.
Schedule a Consultation with a Georgia Attorney to Discuss Claims for Bicycle Accidents
Dealing with insurance companies can be quite challenging. For somebody who has been involved in an accident and has suffered injuries, the priority is to get medical treatment and to recover. That is why for the plaintiff, it is important to have some legal counsel so that they know how to proceed, what their rights are and what they will have to prove in order to get their claim approved. You have to remember that the defendant and/or their insurance company will try to minimize their financial loss. They could either deny responsibility altogether or claim that you were equally to blame.
If you are a victim of a bicycle accident, contact our lawyers at Cain Injury Law. Our legal team will be able to assist you in filing your claim and will also ensure that you have a strong argument that proves that you are entitled to be compensated for the damages that you have incurred. Call us today, and one of our experienced bicycle accident attorneys will be happy to assist you.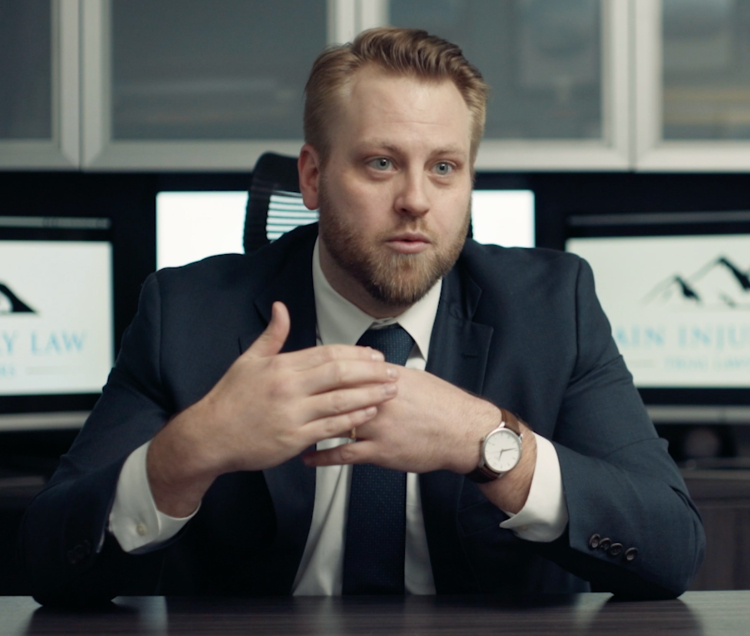 Clayton Cain approaches each case with a mindset similar to one that earned him recognition as a collegiate All-American, on the baseball field and in the classroom. with Preparation, Persistence, and Production.