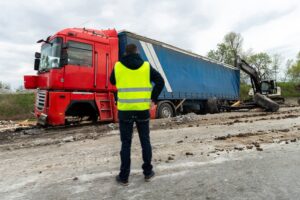 Truck accidents are some of the most devastating collisions on the roads in Georgia. Victims of commercial vehicle crashes often must deal with significant and potentially life-altering consequences.
If you've been injured in an accident with a large truck, call Cain Injury Law to discuss your situation with an experienced Lawrenceville truck accident attorney. We are ready to discuss the specifics of your case when you reach out to us by phone or contact us online.
Common Questions About Truck Accident Lawsuits
What is my truck accident case worth?
In a truck accident claim, you may be entitled to recover financial compensation for expenses and losses that you have incurred due to the crash, such as:
Medical expenses
Lost income from missed work
Loss of future earnings if you are permanently disabled from working
Pain and emotional distress
Loss of enjoyment and quality of life
Vehicle repair or replacement expenses
What should I do after a truck accident?
After a truck accident, steps to take to preserve your legal rights and options for a financial recovery include:
See a doctor for a physical exam to diagnose and treat any injuries you may have suffered.
Take photos of the accident scene.
Get all necessary info from the truck driver and any other motorists involved in the accident.
Speak to a truck accident lawyer to start investigating your claim and pursuing a financial recovery from those parties responsible for the accident.
How is fault for a truck accident determined?
Evidence commonly used to determine fault for a truck accident includes:
The truck driver's logs, which show how long they have been on duty
The truck's electronic data recorder logs, information recorded by a "black box" kind of device about the truck's speed, GPS position, driver inputs, and other operations
The load manifest, which shows what a truck was loaded with and how the cargo was loaded onto the truck or trailer
Inspection and maintenance logs, which may reveal if mechanical issues were not fixed or if recommended maintenance was not performed on the truck
How long does it take to settle a semi-truck accident?
The length of any truck accident claim depends on multiple factors, including the strength of the evidence that proves fault for the crash, the severity of the injuries suffered by accident victims, and the amount of financial resources available to provide compensation.
Truck accident cases where liability is not contested and the accident victim's losses are established can be settled in as little as a few months. If a claim ends up going to court and trial, it can take two to three years or longer to resolve.
How much does a truck accident lawyer cost?
At Cain Injury Law, we understand the financial burdens you may be facing as you recover from a truck accident. We represent truck accident victims on a contingency fee basis, which means you do not pay any money up front to hire us. We are paid only if and when we secure compensation for you.
Why are truck accidents worse than car accidents?
Truck accidents are often considered worse than car crashes for a couple of reasons, including:
Truck accidents cause far more serious injuries to accident victims.
Truck accidents can involve multiple vehicles and victims.
Truck accident investigations require reviewing much more documents and evidence.
Trucking companies often have complicated corporate and insurance coverage structures that make it difficult to know who to hold liable and what kind of financial resources exist to compensate victims for their losses.
What is the Georgia statute of limitation for truck wrecks?
In Georgia, you typically only have two years from the date of a truck accident to file a lawsuit to seek compensation for injuries you suffered in the crash. If you wait until the statute of limitations has expired, the court will dismiss your case.
Contact Our Experienced Georgia Truck Accident Lawyer for Help Today
If you have further questions about your legal rights and options after being involved in a truck crash, contact an experienced Georgia truck accident lawyer from Cain Injury Law today for a free case evaluation.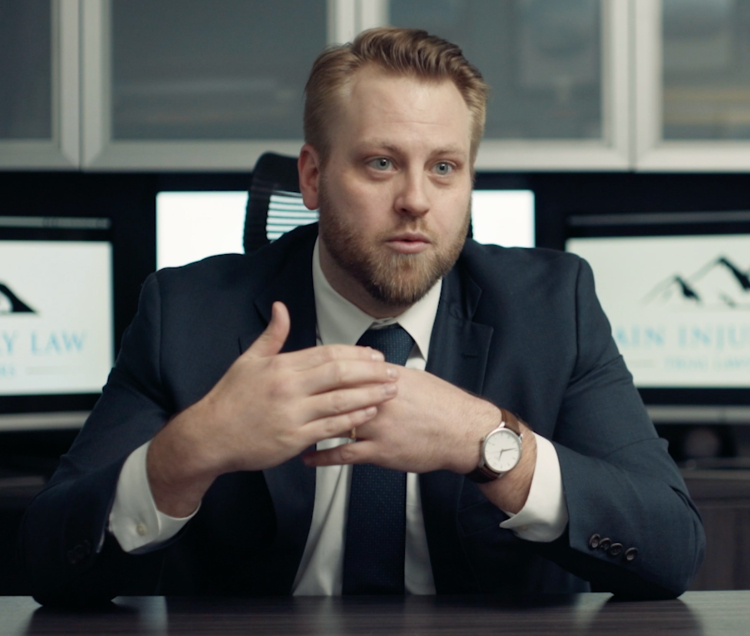 Clayton Cain approaches each case with a mindset similar to one that earned him recognition as a collegiate All-American, on the baseball field and in the classroom. with Preparation, Persistence, and Production.