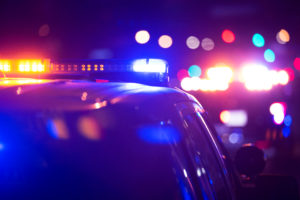 Back in March, The Atlanta Police Department announced via social media that police officers would no longer respond to the scene of a car or motor vehicle accident unless:
Persons involved have been injured

One or more vehicles involved in the accident have been rendered inoperable

A crime was committed in connection with the accident (such as a hit-and-run or DUI) 
Atlanta police instructed motorists who have been involved in accidents that didn't result in injury to instead complete the SR-13 form, a form typically used to document accidents that occur on private property.
The new policy, which the Atlanta Police Department characterized as temporary, raised numerous questions about the effects the policy could have on accident victims' ability to pursue personal injury or property damage claims with the insurance companies or by filing a lawsuit.
August 2020 Update
On August 13, the City of Atlanta Police Department announced that they would be returning to normal operations and reverse the policy since the number of vehicles on the road has increased.
If you have been involved in a motor vehicle accident in Atlanta,  you need to understand your legal rights and options and to know what to do to best protect your rights for seeking compensation for injuries and damages suffered due to an accident that wasn't your fault. 
Contact the Atlanta personal injury lawyers of Cain Injury Law today to schedule a free, no-obligation consultation to learn more about how our firm can help you fight to seek the fair and full compensation you deserve following your car accident. 
Why Did Atlanta Police Stop Responding to Car Accidents?
According to the social media posts put out by the Atlanta Police Department, the policy of not responding to car accidents that didn't involve injuries or a crime was motivated by the current COVID-19 pandemic. With the recent reversal of the policy, police are continuing to follow social distancing guidelines and minimize in-person contact between officers and members of the public to help mitigate the spread of COVID-19. The Atlanta police officers will wear personal protective equipment to include masks and gloves when possible to practice safe social distancing measures.
According to the department, only about 100 of the approximately 1,100 motor vehicle crashes that occur in Atlanta each month involve serious injuries. Department officials state that, of the remaining 1,000 monthly accidents, the significant majority involve only property damage. The department also noted that many other major cities, such as New York City and Los Angeles, have for years had policies where officers did not respond to car accidents where injuries were not involved.
Do I Need an Accident Report?
Having an accident report can be critical to successfully pursuing a claim for compensation for injuries or damages suffered in a car accident. Although the police do not have a final say on who is civilly liable for a crash, their report can provide important information and details that could prove valuable during an independent investigation of the accident.
As part of the previous policy, the Atlanta Police Department asked motorists involved in crashes where the police do not respond to fill out the SR-13 form, available on the city's non-emergency ATL311 website. In the form, drivers were to include information such as where the accident occurred, the vehicles and drivers involved, and other details about the collision.
However, many personal injury attorneys and insurance experts were concerned that the SR-13 form could not serve as an adequate substitute for a police accident report for insurance companies in determining liability for an accident. Having a driver-completed accident report doesn't avoid the "he said, she said" problem that insurance companies want to avoid by relying on an impartial police accident report. 
Why Are Police Accident Reports Important for My Car Accident Claim?
The Atlanta Police Department's decision to decline to send officers to motor vehicle accident scenes where no drivers or passengers are injured meant that there could be increasing insurance costs for residents of the greater Atlanta area, according to a report by WXIA-TV. Without police accident reports, insurance companies may find it more difficult to manage claims in the Atlanta area, meaning that drivers in the city could pose a greater risk to the insurance company, thereby leading insurance companies to charge higher rates.
When the police do not respond or prepare an accident report, drivers involved in accidents could also experience difficulties in pursuing insurance claims. Without an impartial police accident report, if the drivers involved in the accident contest liability, insurance companies may find it difficult to sort out who was at fault for the accident and may end up denying claims as a result. 
Drivers who believe they are not at fault for an accident and who have suffered damages could also be forced to pursue their claims in court, delaying financial recovery and increasing the complexity and cost of resolving their car accident claims.
What Do I Do After an Accident in Atlanta?
If you are involved in a car accident in Atlanta, you can still take steps to protect your legal rights and interests even if the police will not respond to the accident scene or prepare a police accident report.
Ensure that everyone involved in the accident has pulled out of the roadway and that no one needs medical assistance.

If a vehicle involved in the accident fails to pull over and leaves the scene, or if someone needs medical attention, call 911 to report the accident.

Photograph the license plate and VIN of all the vehicles involved

as soon as possible after the accident, in case a driver decides to leave the scene before exchanging information.

Document the accident scene

, including photos or video of the damage to the vehicles, any damage, debris, or skid marks in the roadway, traffic signs/signals and street signs, road lines, the visual perspective of each driver immediately prior to the accident, and the weather, lighting, road, and traffic conditions at the time of the accident. If you did suffer any visible injuries (for example, bruises or cuts), you should photograph those as well.

Exchange contact information

, driver's license information, vehicle owner contact information (if the driver does not own the vehicle involved), and insurance information (including company name and policy number) with all the drivers involved in the accident.

Request the contact information from any third-party eyewitnesses

to the accident.

Determine whether any vehicles need to be towed

from the scene, and call a tow company of your choice, or call your insurance company to send a tow truck. 

Call a car accident lawyer

, ideally from the scene of the crash, if possible. Your lawyer can tell you what information they may need, especially information or evidence you may not get once you leave the accident scene.

Contact your insurance company

to report the accident, but provide only the basic information about the crash – where and when it happened, and who was involved

Complete an SR-13 form.
Get a full medical examination

, even if you do not feel at first that you suffered any injuries in the accident. The adrenaline and endorphins that come with the shock of an accident can mask pain and other symptoms of potentially serious injuries that your doctor might be able to diagnose in a physical examination. 
Contact a Car Accident Lawyer in Atlanta Now
If you have recently been involved in a car accident in Atlanta and the police did not respond to the accident or prepare a police accident report, you need to speak to a car accident attorney about your legal rights and options as soon as possible. Delaying may cause you to lose out on important rights or maximum financial recovery for your injuries and damages. 
And trying to file a claim with the insurance companies without a police accident report or without experienced legal representation in your corner only increases the chances that you don't receive the full compensation you deserve, or that your claim is denied outright. 
Contact the Georgia personal injury lawyers of Cain Injury Law today to schedule a free, no-obligation initial case evaluation. We are ready to discuss the details of your case and tell you more about your rights and options and how our firm can help you pursue a car accident claim without a police accident report.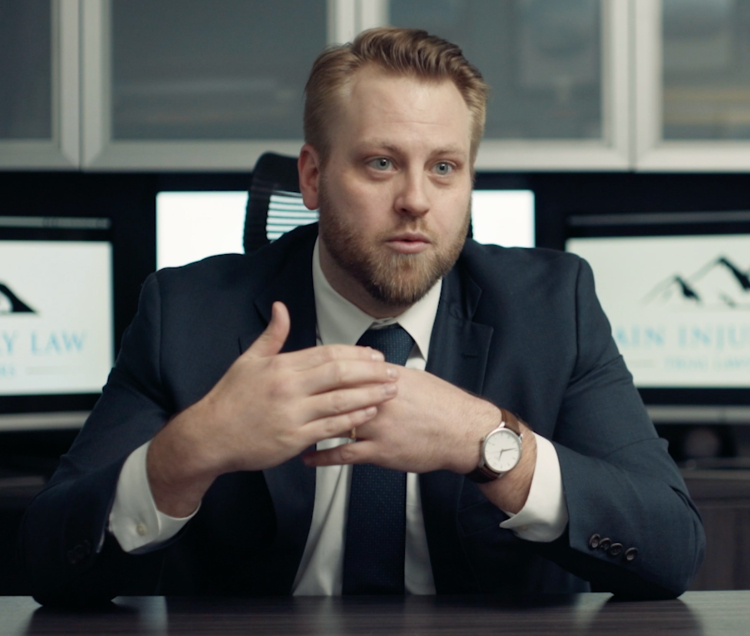 Clayton Cain approaches each case with a mindset similar to one that earned him recognition as a collegiate All-American, on the baseball field and in the classroom. with Preparation, Persistence, and Production.